By now, you've probably seen headlines about Apple slowing down your iPhone, but it's not nearly as simple or corrupt as it sounds. In this Q&A, we've taken the time to explain exactly what's going on.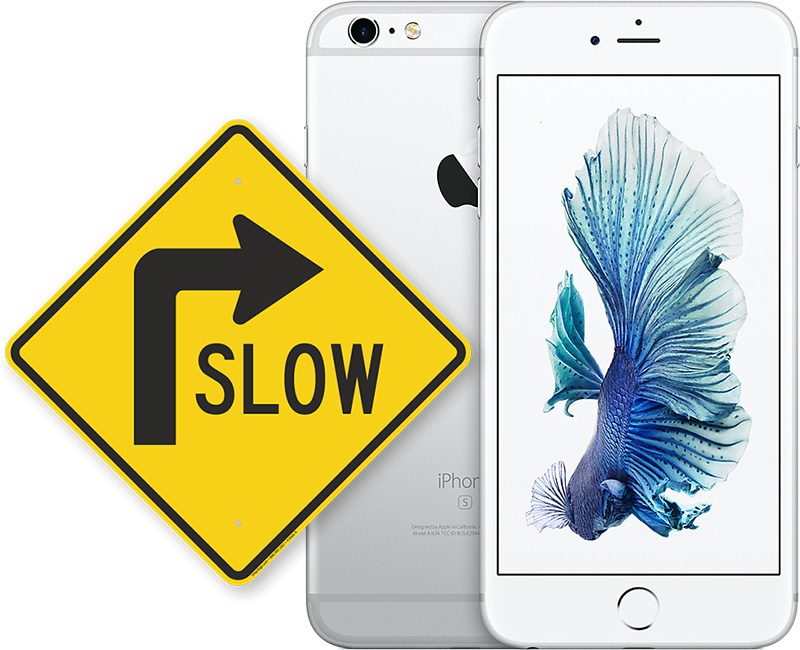 Why is Apple slowing down some older iPhone models?
iPhones, like many other consumer electronics, are
powered by lithium-ion batteries
, which have a limited lifespan. As the battery in your iPhone ages, its ability to hold a charge slowly diminishes.
A chemically aging battery can also have increased impedance, reducing its ability to provide a sudden burst of power when demanded by other components in an iPhone, such as the CPU and GPU. A battery's impedance will also temporarily increase when it has a low charge and/or in cold temperatures.
A battery with a high enough impedance may be unable to provide power quickly enough to the iPhone when needed, and Apple safeguards components against the drop in voltage by shutting down the device.
Apple recognized that iPhones unexpectedly shutting down on users is not a good experience, and starting with iOS 10.2.1, it quietly implemented a power management feature to prevent these shutdowns. The update was
released in January 2017
, and a month later, Apple said it saw a
major reduction in shutdowns
.
How does Apple's power management feature work?
Apple says it looks at a combination of an iPhone's internal temperature, battery percentage, and battery impedance, and only if a certain criteria is met, iOS will dynamically manage the maximum performance of some system components, such as the CPU and GPU, in order to prevent unexpected shutdowns.
Does my iPhone have this feature if needed?
Apple said the power management feature applies to iPhone 6, iPhone 6 Plus, iPhone 6s, iPhone 6s Plus, and iPhone SE models running iOS 10.2.1 or any newer software version. The feature was also expanded to iPhone 7 and iPhone 7 Plus models running iOS 11.2 or any newer software version.
Any older iPhone models are currently not affected, including the iPhone 5s, iPhone 5c, iPhone 5, iPhone 4s, iPhone 4, iPhone 3Gs, iPhone 3G, and the original iPhone, even though some of those models have also experienced shutdowns. The latest iPhone 8, iPhone 8 Plus, and iPhone X are also currently not affected.
➜ Click here to read rest of article...